11 tags
Sharp: A Discussion of Women and Criticism
On Wednesday, May 8, Housing Works Bookstore Cafe hosted a panel discussion on women and criticism, featuring a tremendous line-up of writers: Michelle Dean (who organized and moderated the event), Kate Bolick, Ruth Franklin, Laura Miller, Miriam Markowitz, Michelle Orange, and Parul Sehgal. Here are some of the bursts of wisdom and wit that I managed to scribble down during the discussion (n.b....
6 tags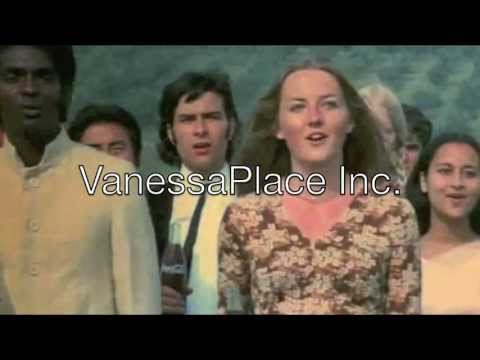 8 tags
Brain in a Vat
When I fly through the cloud in the video game, somehow the game doesn't know what to do. I am exposed as a brain in a vat. It looks like I am trapped in a tower of beer at the Arizona Pizza Kitchen, but someone must love me very much, or I am being used in a scheme to skim the recipes I come up with in my dreams. When the lights go out they go out for a couple millennia,  and then I...
6 tags
9 tags
6 tags
I Imagine the Gods
I imagine the gods saying, We will make it up to you. We will give you three wishes, they say. Let me see the squirrels again, I tell them. Let me eat some of the great hog stuffed and roasted on its giant spit and put out, steaming, into the winter of my neighborhood when I was usually too broke to afford even the hundred grams I ate so happily walking up the cobbles, past the Street of the Moon...
8 tags
Gnostic Aubade
In the morning, say what is the beautiful  thing that is broken? Say we do not sing  one song. The morning comes suddenly,  the light cutting across the door like a blade, the sun is quick, opaque,  & white, within a cat's paw.  So say let's sit awhile in a state of awe,  let's tap on the glass until we hear a heartbeat or the beating of wings— & look, there's a damselfly circling  the...
8 tags
A Response to the World as We Know It
Did you know that last night, someone either: a) was trying to break into the apartment across the hall                            or b) lost their keys in the subway and paid a large sum for a 24-hr locksmith I don't know which is true,             but I was so comfortable in sleep, I treated it like a bad dream & tucked its agency back under the kitchen sink. Some people wish they could...
7 tags
Judgment
When the shaman comes to town I try to hump the shaman I try to hump angels My guardian angels are mine and all for me When they leak they leak me Still there are cracks between us And you have to fill up cracks with candy If I am not allowed candy I use my body If I am not allowed my body I use the internet Television is going to deliver me from the internet The angels pray over my screens My...
7 tags
Artless
is my heart. A stranger berry there never was, tartless. Gone sour in the sun, in the sunroom or moonroof, roofless. No poetry. Plain. No fresh, special recipe to bless. All I've ever made with these hands and life, less substance, more rind. Mostly rim and trim, meatless but making much smoke in the old smokehouse, no less. Fatted from the day, overripe and even toxic at eve....
8 tags
Never Have I Ever
Never have I ever walked into a room feeling brave. I drink flower water and bloom the sun. Dehydration sets in, which brings night, which brings frogs, which hop towards the lights above apartment doors. If Hell exists, I don't want to know God. Never have I ever not missed K. In every poem I have yet to write I am hoping she shows up with a glass of flower water, two hearts sayingmush mush mush....
6 tags
You are the poorest person here
when I was born I was born a victim when you were born you were born a hero just kidding you were anything you wanted to be remember that you are supposed to barf on me & I am supposed to barf on myself! Go ahead & say that I have not planned for my future let's hear you say that your degree in sociology is as important as being an unborn baby the day we dropped the atom bomb you cloud...
8 tags
Sonnet for Sweetypies
Sometimes a sweetypie has nothing to lose when the black crags crack and muscle apart like tectonics or brûlée. Sometimes a sweetypie, though deeply moved, has nothing important to say,  and scours the dank tunnels of subways  for someone to say it to. Sometimes it takes two: two shoes, two ferrets, two roller coasters careening to a variety of doom known acutely by sweetypies, and sometimes...
8 tags
The Job Interview by Darcie Dennigan
Actually, my current one—in the sancristy—is a good job. And you know, it's fulfilling? The pay isn't great, and I've had to make accommodations. Bring a lunch and all. But if I forget my sandwich, there's always extra…bread lying around. And wine. Though on the job I would never! Though, this is kind of gross, but— I've acquired a bit of a taste for...
6 tags
Unnecessary Thank You for This Terrible Job by...
Nonflexible people die everyday. At least, that's what you tell me and we pack our bags for separate occasions. A detour of mud, a situation of horses. This vehicle we jump from. I can't feel my bones and this makes me frightened. Try to be more understanding, I'm not pointing any guns in your direction. I have these missiles and no one to hold them. My body is feeling very fragile so consider the...
6 tags
Illustration by Charles Darwin, from The Zoology of the Voyage of H.M.S. Beagle, Part 2 Mammalia These thoughts begin, for most of us, typically, in childhood, when we are making eye contact with a pet or wild animal. I go back to our first family dog, a preternaturally intelligent-seeming Labrador mix, the kind of dog who herds playing children away from the street at birthday parties, an...
9 tags
9 tags
I've seen him before, crawling under church pews,...
7 tags
Self-Portrait At Seven, Seventeen by Liv Lansdale
I I flick the little banister and cause it to quiver. I enter the attic and unleash a dust storm. I fashion a chandelier from tape, half a doily, and string. I ignore that it drapes onto the kitchen table and chairs. I contemplate the dishwasher. I leave it alone. I walk my fingers up the stairs. I skip through the wall to the green plastic bedding on which I place the harvested feast: I...
6 tags
Gyms Are Boring by RC Miller
Paradise is everything. All your wrongs drain away like a refreshing soda. Here, there's no list of the worst, no sun shining On a car accident. Paradise makes me burst under the grimy earth. A doctor trots toward my swollen face Trying to breathe without a tongue. Paradise is a warming, a tired feeler. I smash through breast milk, unsure of where To flaunt this layered sexy look. And I...
7 tags
Mink by Carina Finn
We are alone together in the city and it is so lovely it has to break apart whatever cities might be made of. Maybe I will do what I know how to do: drink tea, write all morning, chainsmoke in a stranger's window. Now that I have achieved destruction I should be happily shrouded in fur. The day hurts a little all the time and a dangling knife hangs deadly off the sun. Hi there, sullen...
5 tags
The Balloon Hoax
The following story, of a balloonist and his balloon crossing the Atlantic in 75 hours, appeared in the New York Sun in 1844. Edgar Allan Poe, that ol' prankster, made it up. *       *       * ASTOUNDING NEWS! BY EXPRESS VIA NORFOLK: ———————- THE ATLANTIC CROSSED IN THREE DAYS! ———————- SIGNAL TRIUMPH OF...
5 tags
"I write out of a greed for lives and language. A need to listen to the orchestra..."
– Barry Hannah, "Why I Write"
6 tags
Castling
An excerpt from Speedboat by Renata Adler, available now from NYRB Classics. *       *       *      Nobody died that year. Nobody prospered. There were no births or marriages. Seventeen reverent satires were written—disrupting a cliché and, presumably, creating a genre. That was a dream, of course, but many of the most important things, I find, are the ones learned in your sleep. Speech, tennis,...
4 tags
         If it be event, I go towards and not back. I go tower, not floor. I listen but rarely learn, I take into account occasionally, but more often there are lips to kiss, words to pass from tongue to mouth, white entire. It knows a few names about what I am, it goes door to door saying She is or Her ire. But when the rainbows are handles I hold dragging earth to more vivid disasters, oh...
7 tags
10 tags
7 tags
"I just realized that I never look at a painting and ask, 'Is this painting..."
– Scott McClanahan, Crapalachia (coming 3/13 from Two Dollar Radio)
6 tags
7 tags
Here's "Swift, Brutal Retaliation," a stunning Nebula Award-nominated short story by Meghan McCarron, with illustration by the inimitable Chris Silas Neal (who also designed Alan Bennett's Smut). *       *       * Two girls in wrinkled black dresses sat in the front pew at their older brother's funeral. They had never sat in the front pew in church before, and they...
5 tags
Because by Michelle Bitting
Because the night belongs to lovers. —Patti Smith And felines and cat-like you stalk shadows, unraveling everything in the house tonight: bustier lace, dark nipples of rain, their plum curves pressed to the window as the curl of something feral flirts under the curtain. You're naked, the bed, our boat and bent over my body's glass, the moon through the slats makes milk of its surface, your tongue...
5 tags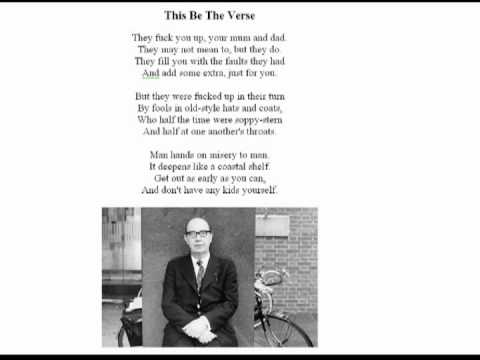 4 tags
Breathlessness by Dana Ward
I was so crazy tired that I said the word 'slumberland' under my breath & it took on the charge of invective while it also made a hoop which was like a golden face awake in the fraught & blissful bedroom where meaning is developing constantly in consort with the dark. I had to jump through the hoop which wasn't smooth, yet wasn't rigid, but was moving while it coaxed me with all of these...
6 tags
7 tags
John Ashbery reviews Gertrude Stein
First published in Poetry, July 1957 This is the latest volume in the series of the unpublished writings of Gertrude Stein which the Yale University Press has been bringing out regularly for the last decade. It will probably please readers who are satisfied only by literary extremes, but who have not previously taken to Miss Stein because of a kind of lack of seriousness in her work,...
7 tags
5 tags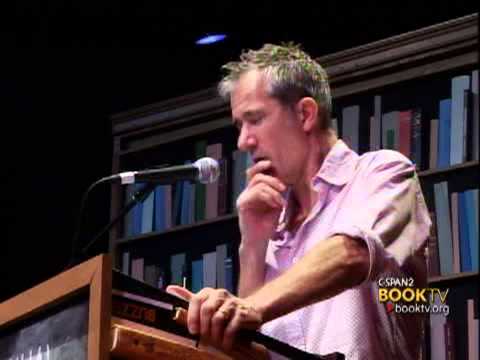 6 tags
In 1972, Joseph Brodsky was expelled from the USSR. In 1987, Marcia DeSanctis met Brodsky in his ground floor Greenwich Village apartment. He had already undergone at least one open-heart surgery. In spite of his compromised heart, he smoked heavily, and swilled what seemed like gallons of black coffee. Later that year, he was published in his homeland in the journal Noviy Mir, shortly after he...
6 tags
6 tags
13 tags
Five 2013 Poetry Collections to Anticipate*
*That are not Anne Carson's Red Doc>, excited as we all may be about that. Moods by Rachel B. Glaser Factory Hollow Press, February 2013 "if my lover isn't a prince of a nation / he is at least a dangerous man with style" Young Tambling by Kate Greenstreet Ahsahta Press, January 2013 "Sometimes she thinks that there's a fire. / One explanation is she's trying to...
5 tags
Bowling Balls Sent Down Through Windows From...
It's the natural thought—you stand on the overpass, looking through the metal grid that sections off the world below—and ask yourself what sort of shears or metal cutters, or clippers could be bought or stolen from buses, would be required to reveal a patch through which a large and swirled object—a Galaxie 500-polished bowling ball, owned by Roy, seeing that his name is engraved in the...
7 tags
A 25-Point Review: SKY SAW by Blake Butler
Tyrant Books released Sky Saw, the latest from Blake Butler and his second novel, in December; I'd read an advance copy the month before; I waited this long to write about it—not because the novel does not deserve mention or the praise that I'm about to spew but because I love living with Butler's words. My advice: let them pulse inside of you for as long as you can stand it. Do not dissect or...
6 tags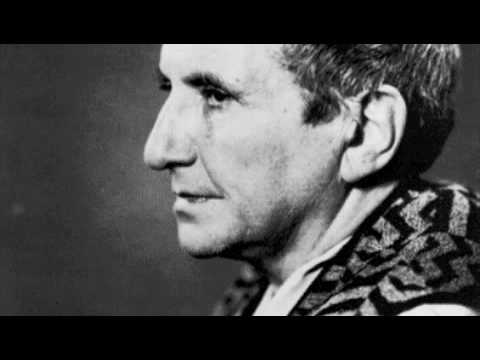 5 tags
The Man in Bogotá by Amy Hempel
The police and emergency service people fail to make a dent. The voice of the pleading spouse does not have the hoped-for effect. The woman remains on the ledge—though not, she threatens, for long. I imagine that I am the one who must talk the woman down. I see it, and it happens like this. I tell the woman about a man in Bogotá. He was a wealthy man, an industrialist who was kidnapped and held...
5 tags
"I still remember the extraordinary delight, the extraordinary force that Crane..."
– Harold Bloom, "The Art of Criticism No. 1," The Paris Review (1991)
7 tags
4 tags
5 tags
5 tags
CLAMOR CLAMOR EGG-TOOTH by Caryl Pagel
From there it cannot be heard: the moon abattoir of lyric and kingdoms and lonely hollowed peel invokes the new muse. Without debt, without silly epic rules, I cannot be the one to find light bladestrung on damp wrecks Before I see the branch I see the runway. X, you too will find a way of cracking. You too will sense the stifling  mess and pass on out on over wrap of really real skies,...